This article may contain affiliate links; if you click on a shopping link and make a purchase I may receive a commission. As an Amazon Associate, I earn from qualifying purchases. 
I am all about quality instead of quantity in ones closet. And I am not ashamed to wear the same thing more than once in a week (uh hello last post!). I am most famous for doing this on weekends – if the clothes aren't dirty or rumpled, I will re-wear them the next day.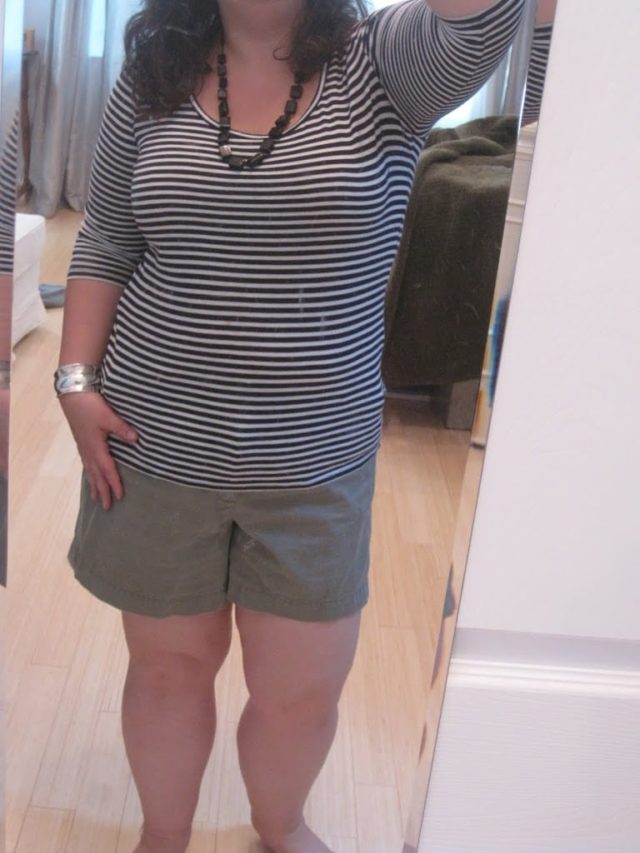 Omigod, it's Allie in SHORTS!!!!
So Saturday morning, I got up early to pick up Emerson from my mom's house, and then
headed to IKEA
to meet up with my friend for breakfast and retail therapy. I only own one pair of shorts, and you are looking at them. They were $6.99 from the clearance rack at Gap last summer. Not khaki, not olive, some color in between. And they aren't the most flattering thing, but sometimes one just needs a pair of shorts. The weather has been so darn muggy and hot and gross lately in the DC area, skirts will stick to legs and are sometimes a tough choice when chasing after Emerson, pants are too much fabric. I paired my shorts with a navy and white striped scoop tee from Ann Taylor, a black coral necklace my husband picked up in Mexico, and brown stacked flip flops from J. Crew. Nothing tres chic, but a good outfit for shopping, errand running, cleaning the house.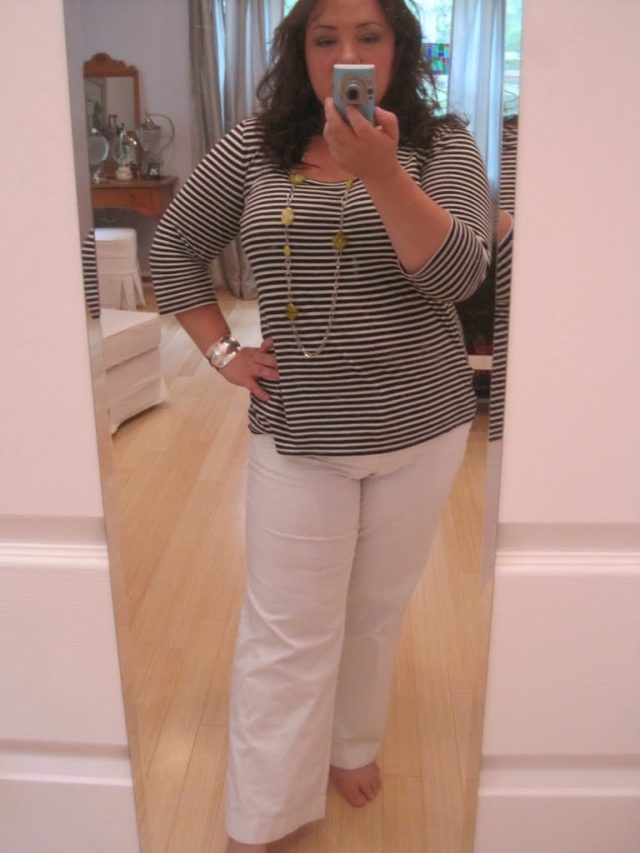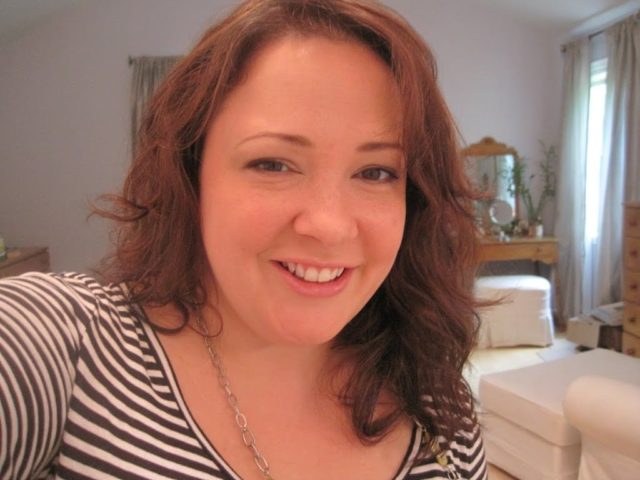 Sunday, we had two good friends over for an early dinner and to hang out. I put on the same top from Ann Taylor, this time with my white low-slung flare chinos from Gap and my silver and yellow necklace from NY & Co.
I have worn this shirt also with my dark straight jeans from
NYDJ
and my brown croco sandals, and think it would be tres cute with a denim pencil skirt (recently ordered one from Gap but it's hideous on my bod and being returned – still on the hunt). This top is currently in
Ann Taylor
stores and it looks just as great after a run in the washer and dryer that it did when brand new. I am all about the nautical stripes right now – I have my
striped top from Lands End
, and am even toying with getting another one in a
different color combo
for this fall!