This article may contain affiliate links; if you click on a shopping link and make a purchase I may receive a commission. As an Amazon Associate, I earn from qualifying purchases. 
Wow, I had a crazy couple of days!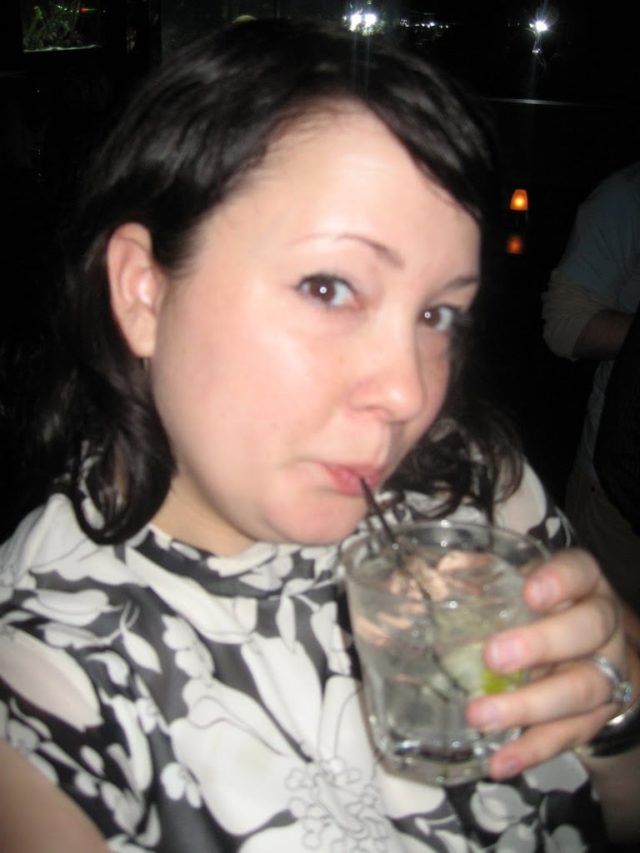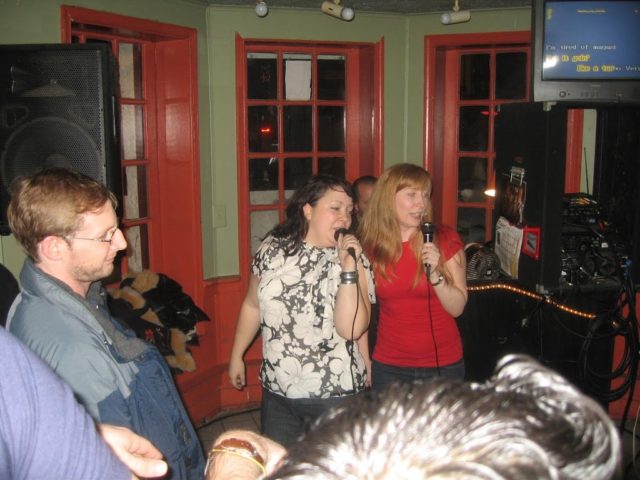 Thursday night after work, met up with a few friends from the suburbs and we drove back into DC to celebrate the birthdays of two of our good friends. Drinks at one bar, and then karaoke at another. It was a great time, so fun to see everyone. My friend Beth the Birthday Girl and I sang "Baby Got Back."
I don't usually go out to play on a work night, but decided to do it for my friends. Unfortunately that on top of me fighting a cold the past couple of weeks and my hives coming back and other events I had to call out of work on Friday. I pretty much spent Friday curled up in a ball on the couch, wrapped in every afghan in the house, drinking tea, Emergen-C and moaning quietly between naps.
Luckily I was feeling better later in the day because Friday we had to celebrate another birthday – my mom's! A landmark birthday for her so us kids celebrated it in grand style. We took her to dinner at Marcel's in DC where they have valet parking, pre-theater menu, then a Town Car that took us from the restaurant to the Kennedy Center where we saw a performance of My Fair Lady. Town Car took us back to the restaurant where we ended the evening with dessert and coffee.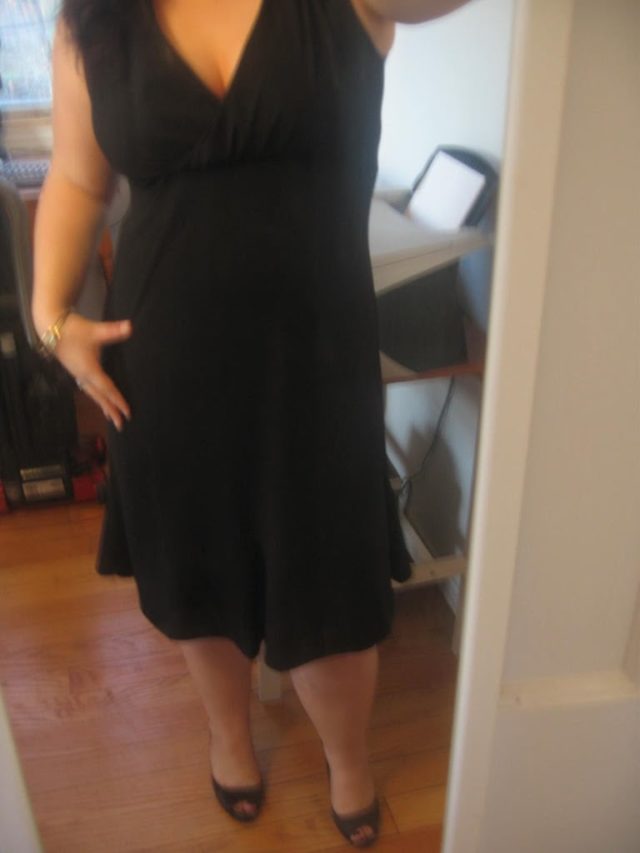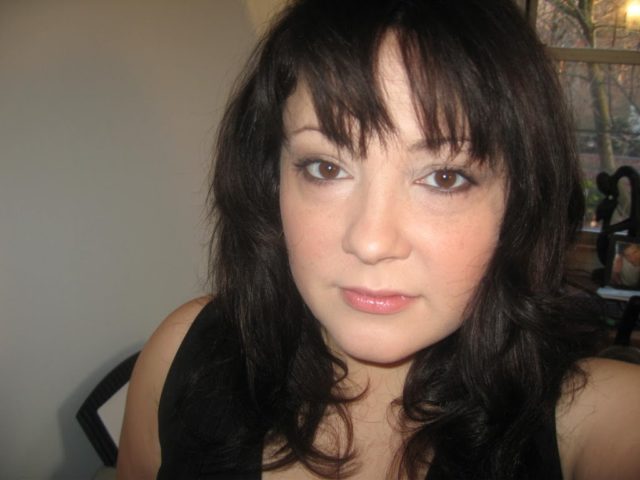 For Friday night, I wore my black matte jersey dress from Old Navy, black satin peeptoe heels from Enzo Angiolini, gold bangles from Ralph Lauren and gold hoops. My purse is a black satin clutch from Aldo.
Hair was washed and conditioned; touch of Jonathan Silky Dirt and then dried straight. Small amount of Matrix water-free shine spray.
Makeup was Smashbox Photo Finish primer in Clear, L'Oreal True Match concealer in W1-3, philosophy The Supernatural in Beige, Benefit That Gal, Cargo Matte BeachBlush in Tenerife on face and neck, Revlon ColorStay Shadow quad in Neutral Khakis – ivory in inner corners, khaki on lid, chocolate in crease and along lash lines. Lashes curled, two coats of Cover Girl Lash Blast in black. On lips was Revlon Super Lustrous Lip Gloss in Glossy Rose.
Saturday, I went with my mom to see a guided tour of the Edward Hopper exhibit at the National Gallery of Art. Her college alumni association was sponsoring the event and neither of us had yet beent here to see the show. We both love Hopper, so it was very fun.
I woke up with a horrible case of hives – even on my lips. I looked a bit Angeline Jolie and realized that collagen implants would NOT be a good look for me.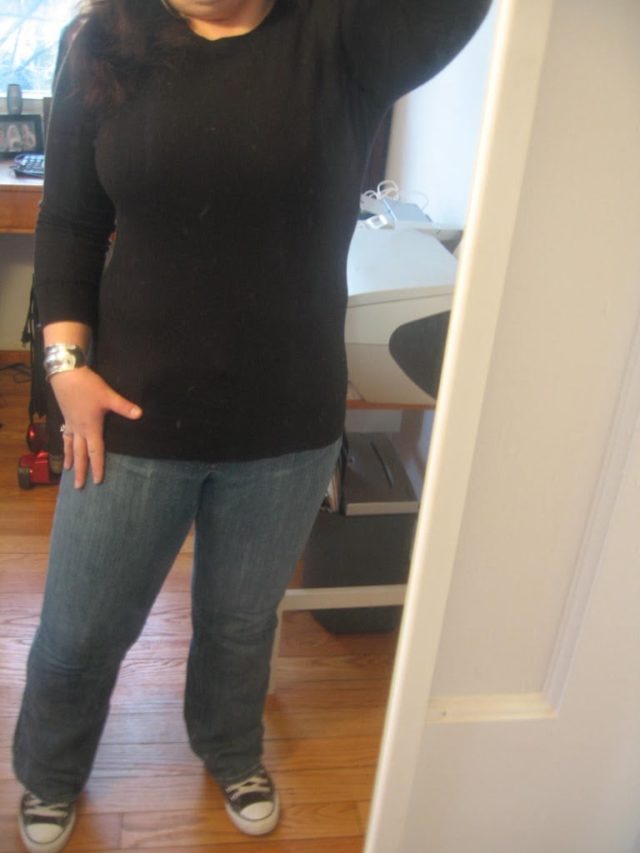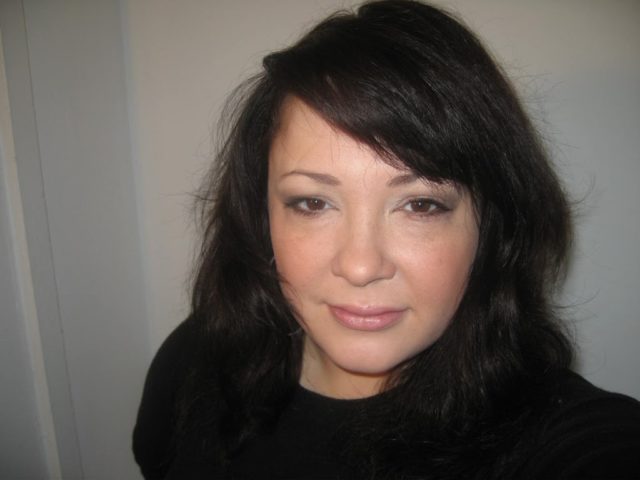 Hair was second day; just had the bangs straightened with a curling iron.
Makeup is L'Oreal True Match concealer in W1-3, Benefit That Gal, philosophy The Supernatural in Beige, Cargo Matte BeachBlush in Tenerife, Revlon ColorStay shadow quad in Neutral Khakis – ivory in inner corners, khaki on lids, chocolate in crease and along lash lines. Cover Girl Lash Blast in black on curled lashes. On lips was Maybelline Shine Seduction Glossy Lipcolor in Blushed Bass.
When I got home from the museum, I immediately took a nap. I was still not feeling well and was utterly exhausted. I slept until 4:30, and then cleaned up the house a bit because we were having people over.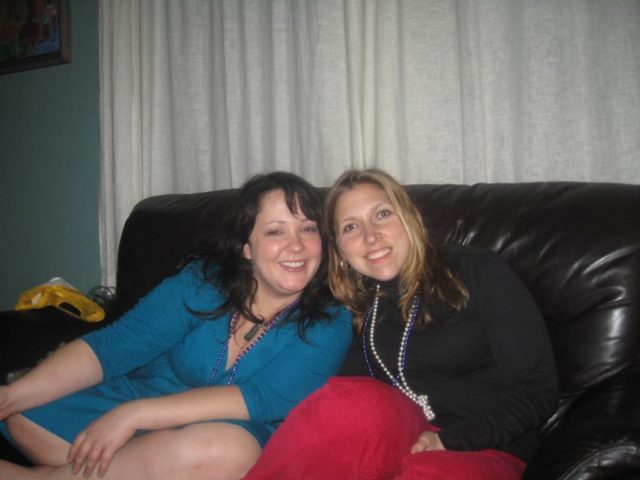 Two couples we're friends with came over for food, fun and a few rounds of Rockstar – we received it as a Christmas gift. Though I cannot sing to save my life, I am surprisingly good at singing on this game. We had a great time, though if I never hear Weezer's Say It Ain't So again, I will be completely fine with it.
For the evening, I had the same hair and makeup I wore when falling for my nap, and put on my teal jersey dress by Proenza Shouler for Target, my beaded necklace from Mexico, my green pashmina and my tan "Bern" boots from Duo.
It is Sunday morning and I do not expect much more excitement this weekend. The plan is to do laundry, FINALLY take down the Christmas tree, and if I do venture out, it will only be to get a pedicure to prepare for my trip this coming weekend to Miami. I don;t know if I mentioned it on here, but I won a trip to Miami from a magazine because of something I wrote. I am taking my sister and this weekend is her birthday – also a milestone birthday so we shall be celebrating in a nice hotel, with a nice dinner, VIP table and champagne at a club and some shopping at the fancy Bal Harbour resorts.
I cannot wait, though I am wondering what from my closet I should take. I have a shift dress from Banana Republic you guys have not seen on here – it's gold and olive graphic pattern and looks cute with heels or my brown suede boots. I think I will take that, and of course a bathing suit and coverup and probably my denim trousers and a few going-out tops… but if you guys have any suggestions I would be thrilled to hear them!