This article may contain affiliate links; if you click on a shopping link and make a purchase I may receive a commission. As an Amazon Associate, I earn from qualifying purchases.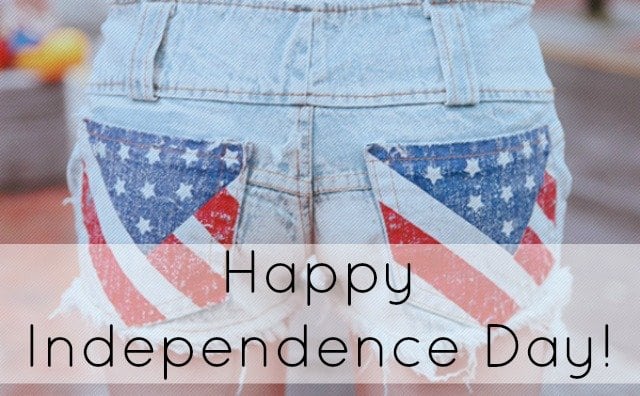 To my American readers, happy Independence Day! Today is a day to celebrate our freedom, and I can't think of a better way to enjoy cookouts, fireworks, and parades than with the freedom to wear whatever you want!
Rock that rhinestone flag tee shirt, the shorts decorated in stars and stripes, the flag sunglasses, the red, white, and blue sequined tank. Independence Day is like December where it's acceptable to don the patriotic version of an ugly Christmas sweater and a light-up necklace resembling twinkle lights.
And while we're at it, wear those tank tops, rock those shorts, and beat the heat any way you darn well please. Everyone's going to be too focused on fun to notice your figure, but they will notice if you're hiding out indoors to stay cool or trying to cover yourself with a beach towel. When you give yourself the freedom to dress for the situation instead of your figure flaws, the comfort shows and you radiate like those fireworks.
Have fun, be safe, and enjoy the holiday!