This article may contain affiliate links; if you click on a shopping link and make a purchase I may receive a commission. As an Amazon Associate, I earn from qualifying purchases.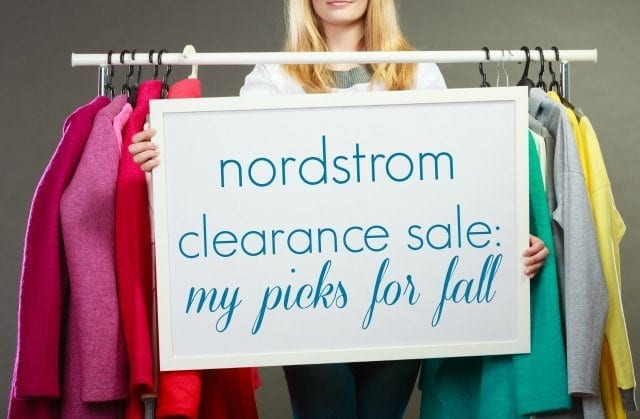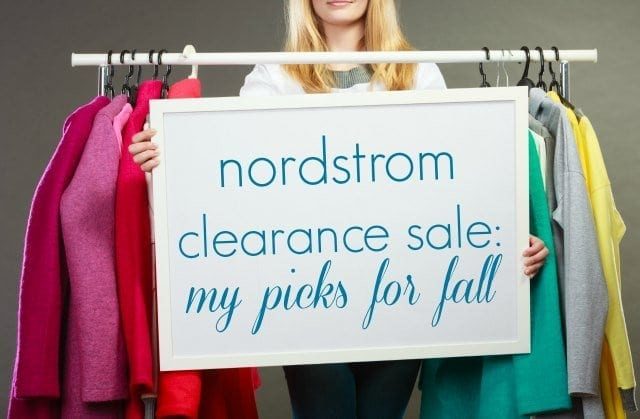 I know, Nordstrom seems to have these big sales all the time, but they're soooo good! And this one has up to 40% off a lot of things that are useful and versatile and quite chic. This sale ends September 11th, so shop while you can.  Bypass the summer stuff, here's the items you can wear now and throughout the season and beyond.
Footwear
Boots are always a fall and winter favorite and perennially chic. This year, switch out wearing your boots with jeggings and a puffer vest (so very Han Solo) and try the boots with a midi skirt or replace the puffer vest for a romantic blouse with ruffles, lacing, or lace. My picks currently on sale:
Shop My Picks for Shoes:

Outerwear
More than ever, outerwear is making statements and completing outfits. Look for great colors, strong shoulders, unique details, shearling, and the return of suede. However, classic outerwear styles like trenches, peacoats, dusters, and utility jackets are still chic.
Shop My Picks for Outerwear:

Bags
Summer is a great time for tiny bags to hold only the essentials. However, when the temps drop it makes sense to have a bigger bag that can carry more, keep it protected, and keep your hands free. Classic shoulder bags and pocketbooks are back in style, while the bucket, satchel, feed bag, and hobo is still a good choice. While it's easy to pick black, a bag is a great way to show personality and a unique color is an unexpected neutral that will go with all the shoes, belts, and outfits in your closet.
Shop My Picks for Bags:

Dresses
Sales like these are perfect to nab one of those versatile dresses that can work for last minute social events but can also dress up or down. Crepe, silk, matte jersey… these are fabrics that with a switch of shoes and accessories can go from desk to drinks to the dancefloor.
Shop My Picks for Dresses:

Blouses and Sweaters
Blouses are having a moment, which makes dressing for work that much simpler. But don't keep those blouses for the 9-5; consider styling them with jeans for a chic weekend look. This fall when it comes to blouses, sweaters, and other tops look for unique details – ruffles, flutter hems, pussy bows, puffed sleeves, lacing, high collars, Victorian details, self belts, and lace or leather detail. While autumnal shades like burgundy and pine green are always on trend this season, don't be afraid of pastels. Lighter colors are on trend this fall, especially when paired with jewel tones, grey, and other neutrals.
Shop My Picks for Blouses and Sweaters:

Pants and Skirts
The majority of the picks below are classic pieces perfect for the workplace, though a few trendy pieces are added in. Leather is popular almost every fall, but this year suede has returned in a big way. The fitted and structured looks from the past are giving way to more relaxed silhouettes: consider an a-line instead of a pencil, a gathered midi in a soft fabric instead of a stiff and full version, a knit instead of a twill, and the incorporation of gathers, drawstrings, and mixed media.
Shop My Picks for Pants and Skirts:

This isn't an exhaustive list.  I chose to exclude activewear, lingerie, sleepwear, and denim this go-round.  Also if items didn't have enough size selection, I chose to not share them.  Selection is limited, so don't hesitate if you see something you like.  And as always, Nordstrom offers free shipping and free returns, no time limit.  Happy shopping!