This past month I co-led the first meeting of our town's new Girl Scout Daisies troop. While I may be busy with the blog and work, I feel it's important to dedicate time to my daughter and other girls in our town and help them become caring, responsible members of the community. I remember my years as a Girl Scout – while it was a ton of fun, it also opened my eyes to all the different lives that girls my age lived. It's never too early to educate children on show kids how they can help others and make a positive impact on their community and this world as a whole.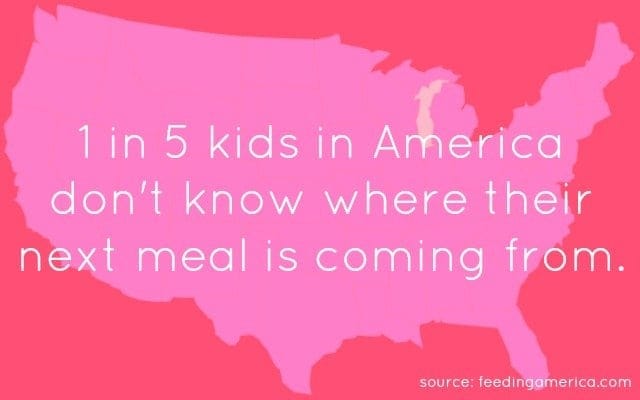 Sixteen million children in the United States don't get enough food. That's enough children to fill 18,000 school buses and 223 football stadiums – and often you'd never be able to tell it by looking at them. These children could be in your town and maybe even in your neighborhood. Hunger can take its toll on everything, from their immune system, oral health and academic and social development. I don't think it's too early to educate Emerson and her fellow Daisies on the fact that she has classmates, neighbors, and even fellow Daisies who may sometimes go to bed hungry. And it's not too early to teach them how they can help.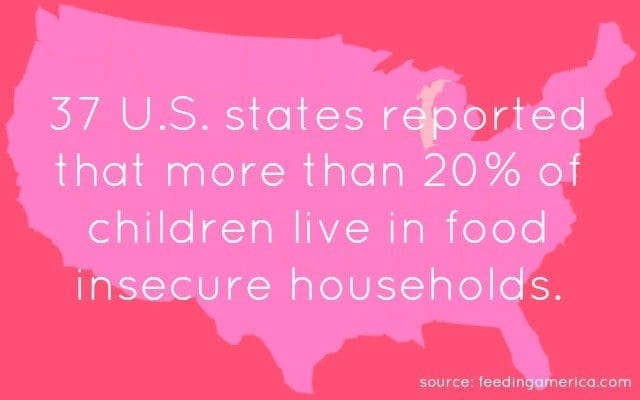 When SheKnows and Uniliver informed me of Project Sunlight, I asked to be part of their campaign so I could share it on my blog. Launched in November of 2013, Project Sunlight is an initiative from Unilever that is focused on encouraging people to create a brighter future for children – by taking small steps to live sustainably, use less and share even more. Unilever Project Sunlight believes a future is possible where every child has a healthy and happy childhood and it was natural for this mission to extend to another important cause – child hunger in America. Unilever Project Sunlight believes that even the smallest act – whether it's sharing a meal, donating time or money, or volunteering – can make a difference when multiplied over time and help build a brighter future for children.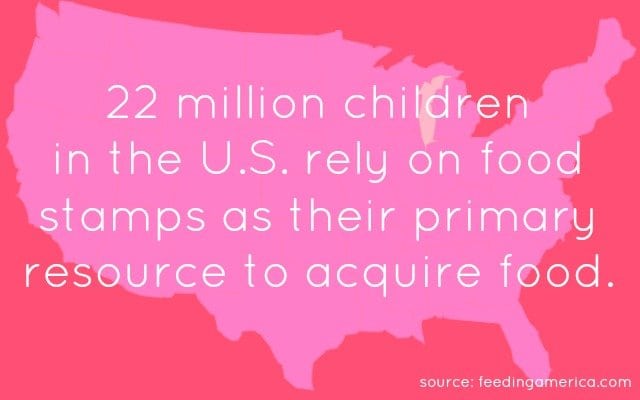 Unilever has partnered with Feeding America, which serves more than 12 million children every year. By teaming up with organizations like this, Unilever is better able to help in the effort to improve the health and well-being of families and children in need across the country. With the help of Feeding America's vast network of 200 food banks nationwide, Unilever has been able to contribute nearly 30 million meals to families and children over the past five years.
Please
enable Javascript to watch this video
Mahatma Gandhi was quoted with saying, "Be the change you wish to see in the world" and it's a great way to see your value in this life. You CAN make a difference, your decision to be that change WILL create the change in the world. And when it comes to childhood hunger, you CAN be a positive change for this world, and quite easily. For some ideas on how to help, I encourage you to click this link to view or download an incredibly useful toolkit from Unilevel Project Sunlight that provides a ton of ways to be involved in a manner that fits your life, your budget, your comfort level. From facts on child hunger to links to #ShareAMeal, this PDF can help you turn the tables on child hunger. We will be using this resource as a family and as a troop to be the change we wish to see in the world and do our part to end child hunger. And I'd love you to make the comments of this post an additional resource – share ways you have helped end hunger in your community, your experiences with food insecurity, ways people can make the change they wish to see in this world regarding child hunger.
About SheKnows' Hatch, the Hatch Hunger Project and Unilever Project Sunlight:
SheKnows' Hatch teamed with Unilever Project Sunlight to help families build awareness and take action around child hunger in America. The facts are startling: 16 million kids living in the United States don't know where their next meal is coming from. That equates to one in every five children – enough to fill 18,000 school buses and 223 football stadiums. On average, those who live in food-insecure households have only $36.50 to spend on groceries every week. That means that 80 percent of children may not understand the everyday struggle their peers – many of whom could be their own friends or neighbors – confront when there's not enough food on the table. The Hatch Hunger and Project Sunlight video and workshop aims to create empathy by showing kids what it means to shop for healthy, filling meals for an entire week on a thrifty budget. It teaches important math and teamwork skills. Finally, it is about action, empowering kids to have a positive impact on their community to Share A Meal with a family in need and donating food and canned goods to local food banks.