This article may contain affiliate links; if you click on a shopping link and make a purchase I may receive a commission. As an Amazon Associate, I earn from qualifying purchases.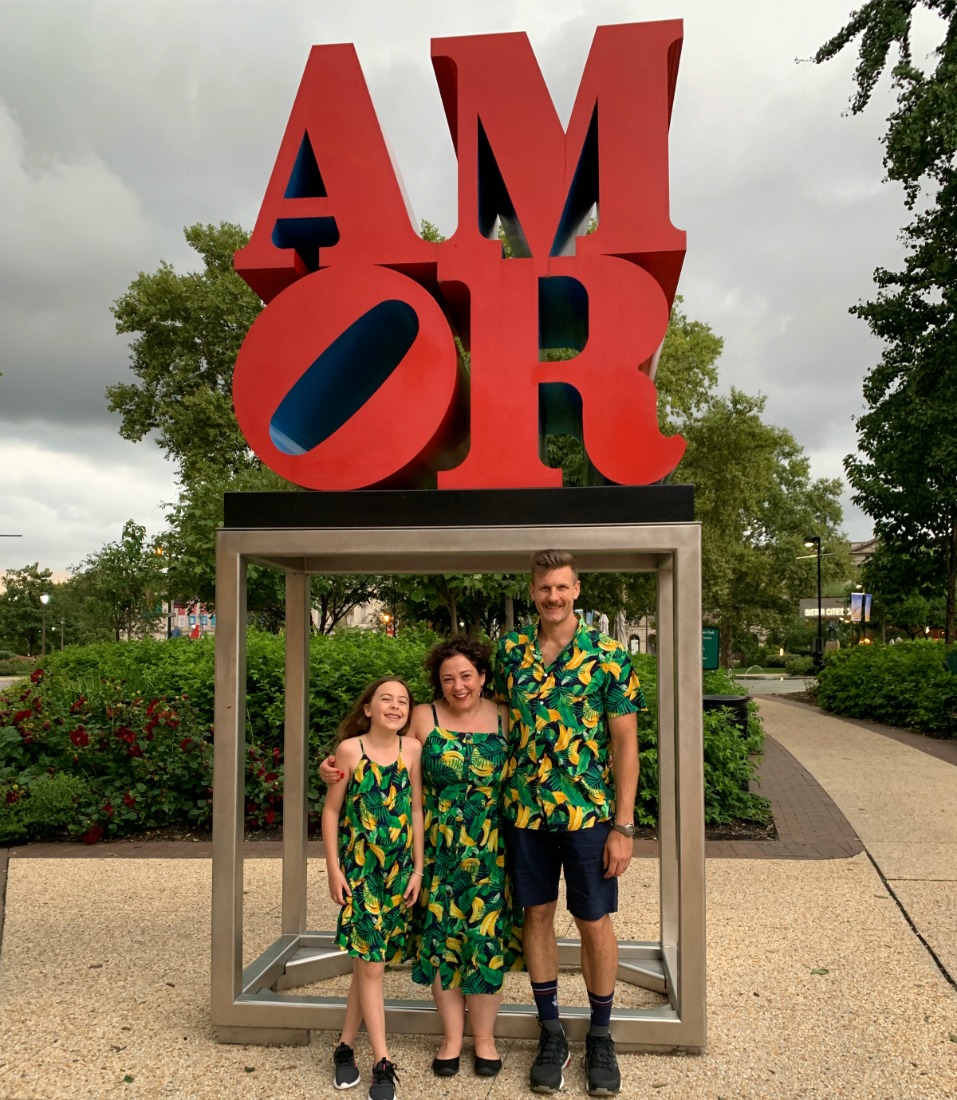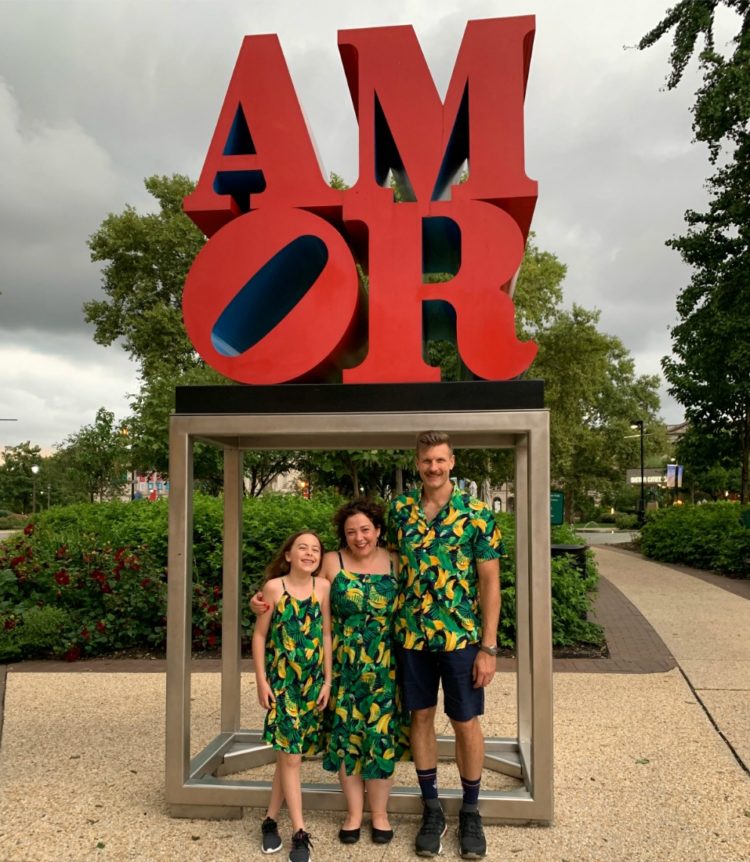 At the beginning of the year, my husband and I made sure to keep the month of July empty in case we were to go on a vacation. We hadn't taken a proper summer vacation since our cross-country road trip a couple of years ago and were itching to travel. However, we didn't know where we wanted to go and the month sat open, mocking us through spring. Our kid came home from school one day and said she wanted to see the Liberty Bell someday. That afternoon, our cousin shared on Facebook pictures from the place in Vermont where she and her husband recently became innkeepers. It looked so cute; I messaged his cousin and she said we should visit. We decided to do a road trip to Vermont, stopping in Philadelphia to see the Liberty Bell, New York City because we try to go as a family at least once a year (see our 2018 NYC trip), and since we needed a stopping point between New York and Vermont, added Boston to make the first part of the trip a travel through early American history.
A Review of the Windsor Suites Philadelphia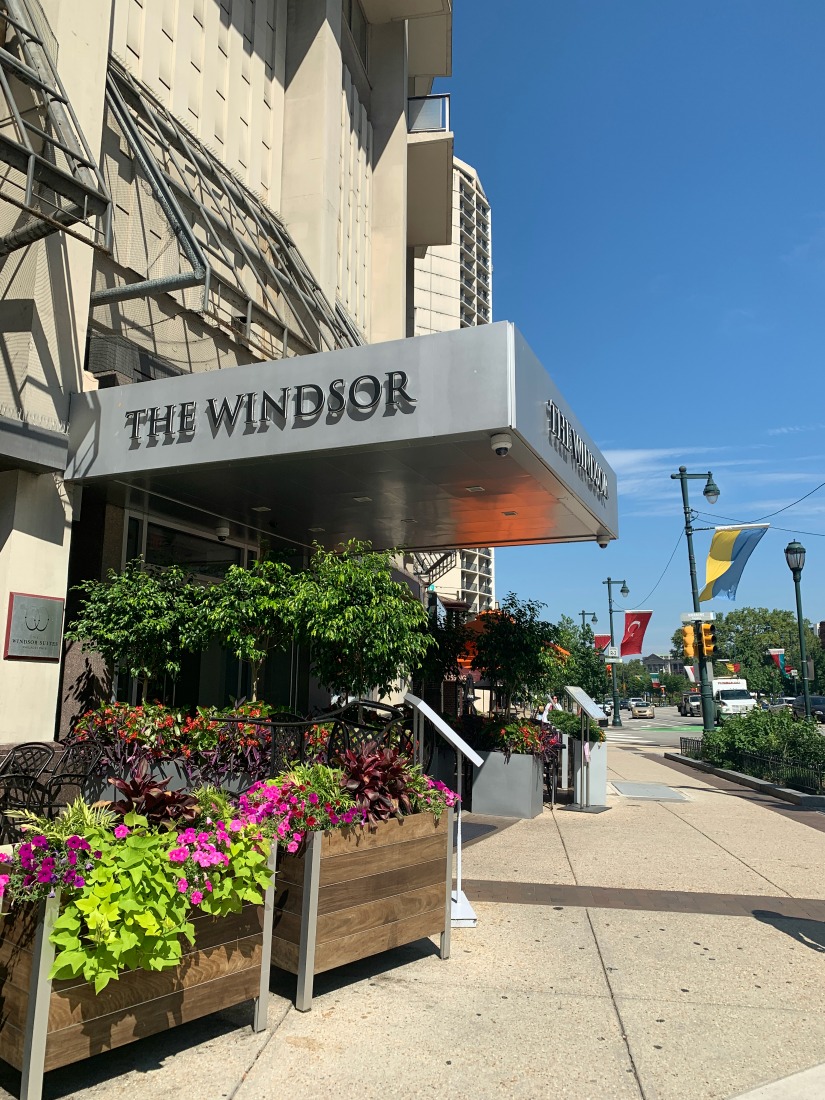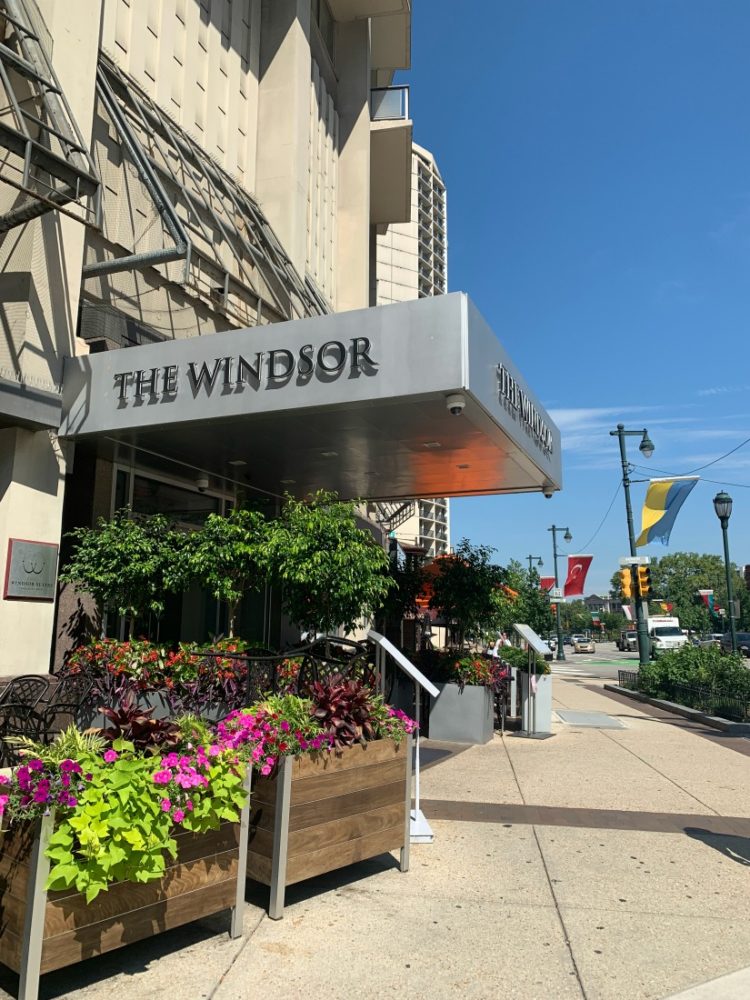 Considering what a wonderful experience we had at The River Inn, I reached out to Modus Signature collection of hotels to see if we could stay at The Windsor Suites, one of their properties in the center of Philadelphia. They were kind enough to host us for free one night and provide a discounted rate for the other two nights.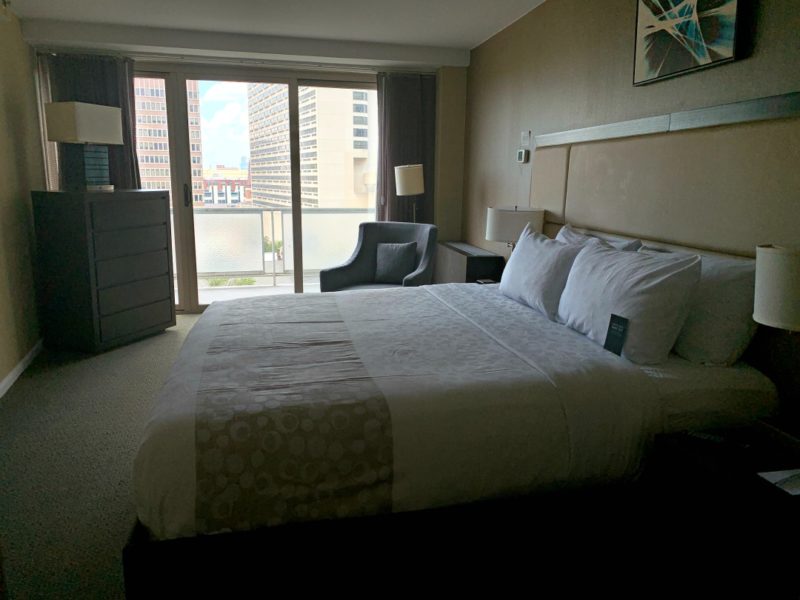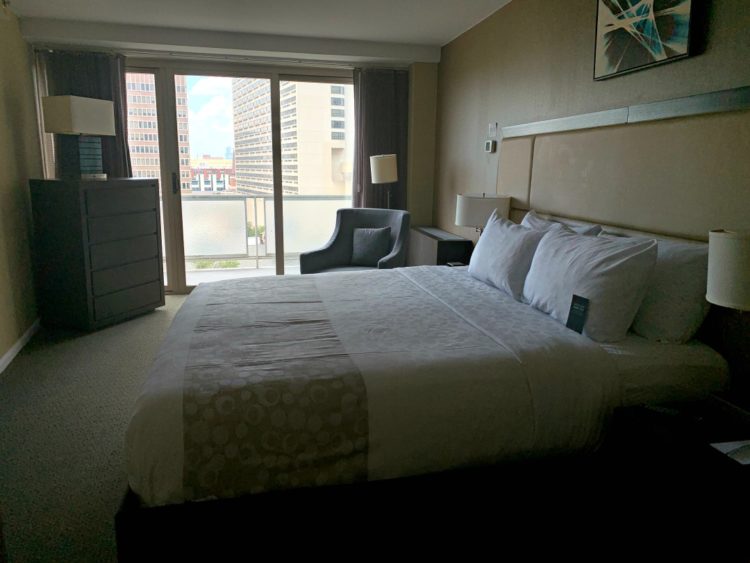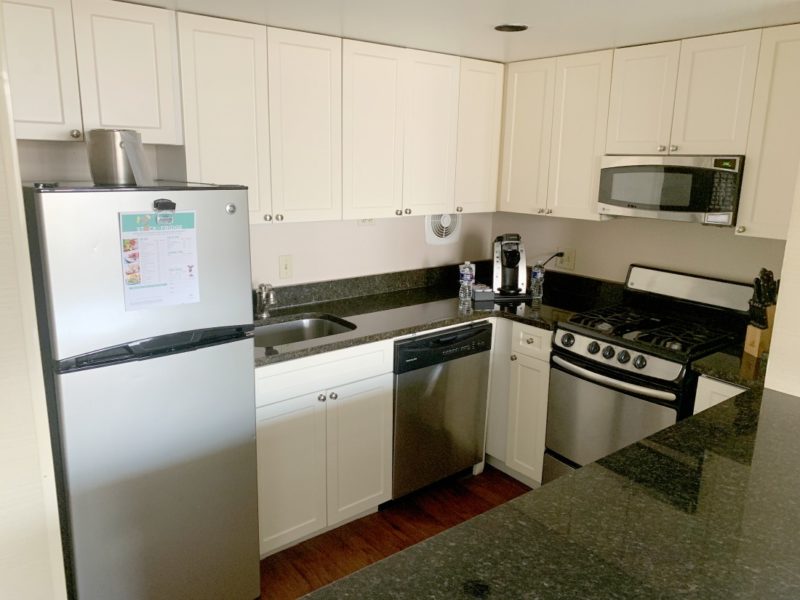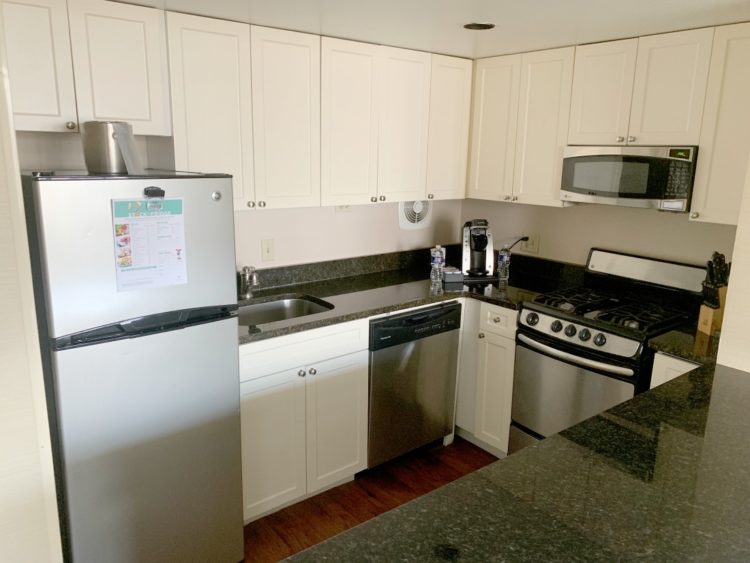 We couldn't have picked a better place to stay than the Windsor Suites. Across from Logan Square, The Windsor Suites is walking distance from everything in Philadelphia. We stayed in a King Suite, which had a separate bedroom with a balcony, bathroom, a full kitchen, and a large living/dining room with a pull-out sofa. It was like staying in an Airbnb apartment but with housekeeping (it's even pet friendly!). And like The River Inn, we found the bed incredibly comfortable and the entire suite sparkling clean. And like The River Inn, The Windsor Suites has a Stock the Fridge program where the hotel will go grocery shopping for you to make meals in your full kitchen.
We arrived on Sunday afternoon. There wasn't a lot of downtime before we left on our trip – I'm looking back on my Google Calendar and the week before there were dentist and orthodontist appointments, piano lessons, we took the car in, I had five scheduled work calls and two webinars, an in-person meeting and two evening brand events. Saturday was a flurry of packing and tidying the home so we wouldn't return from vacation to a mess. Needless to say, when we arrived at The Windsor Suites, the last thing on our mind was getting back on our sneakers and walking around the city sightseeing.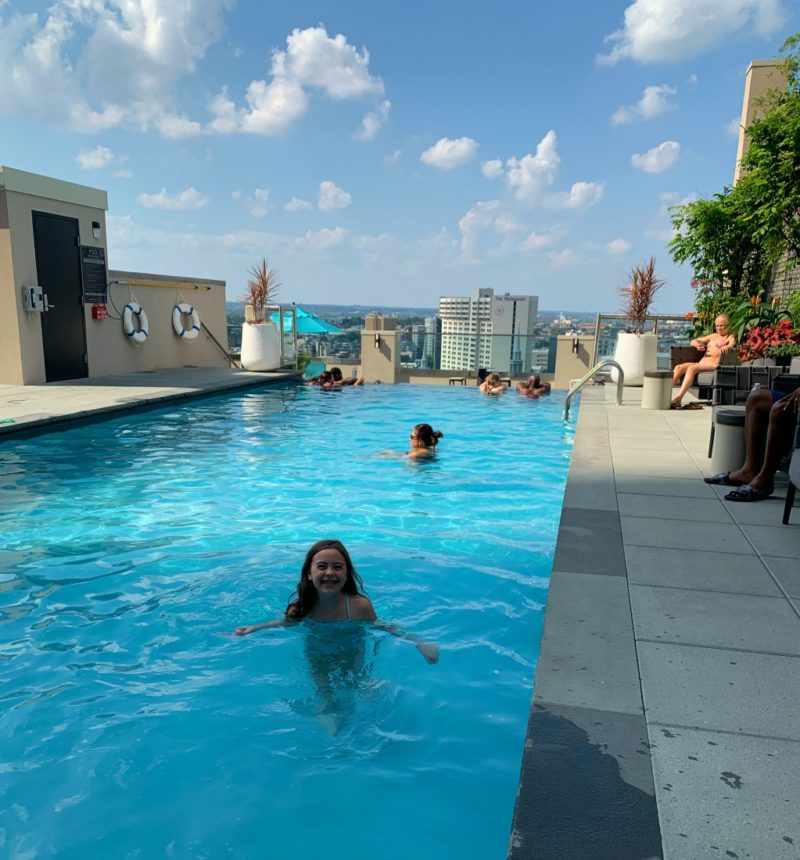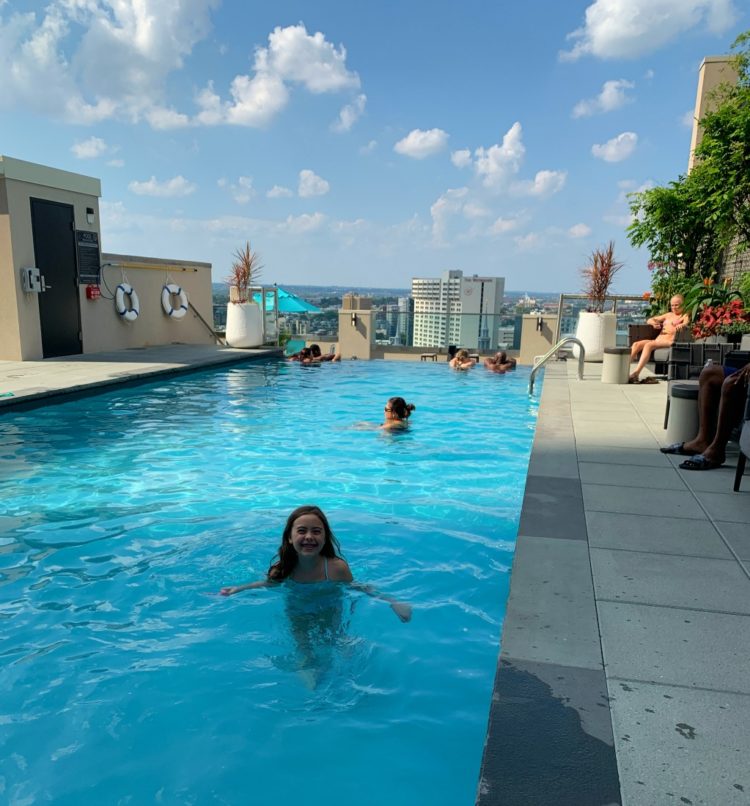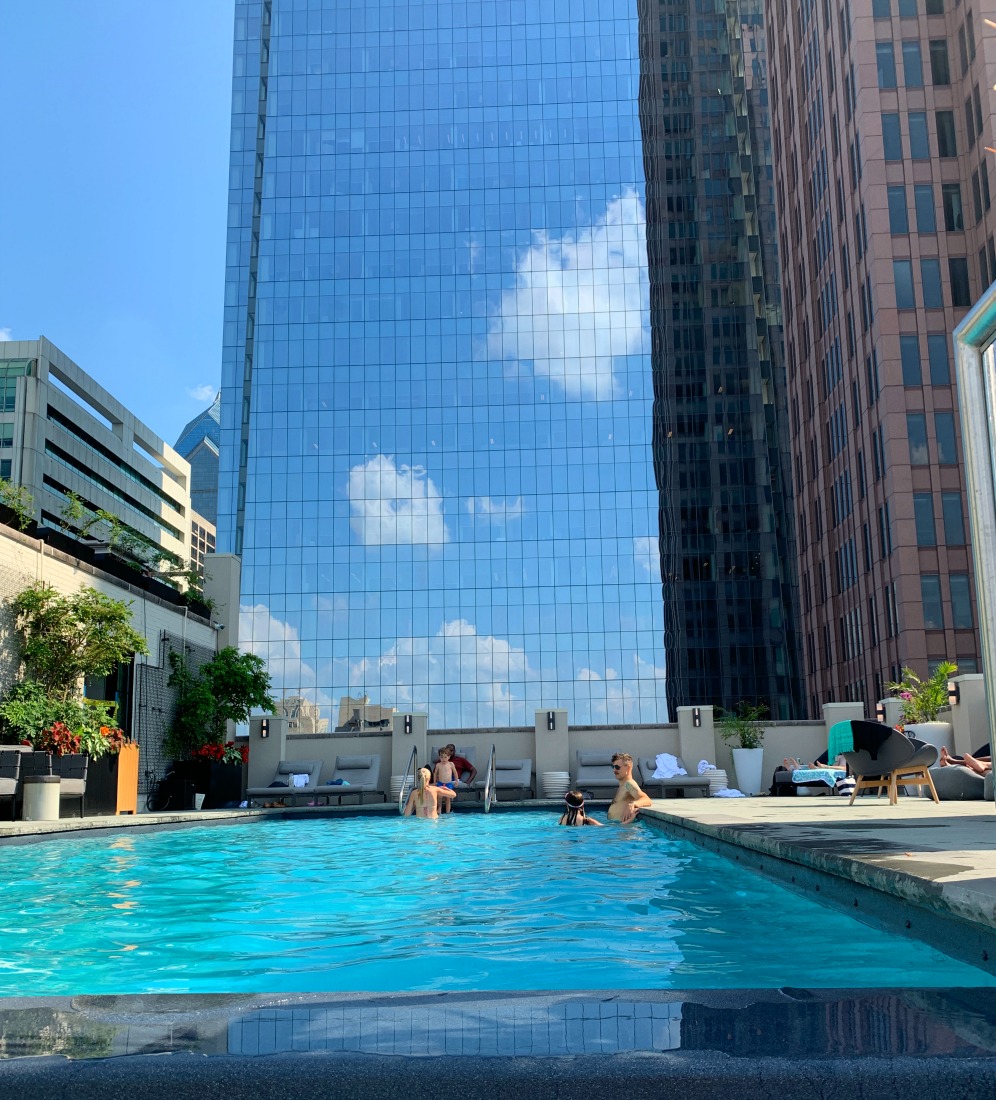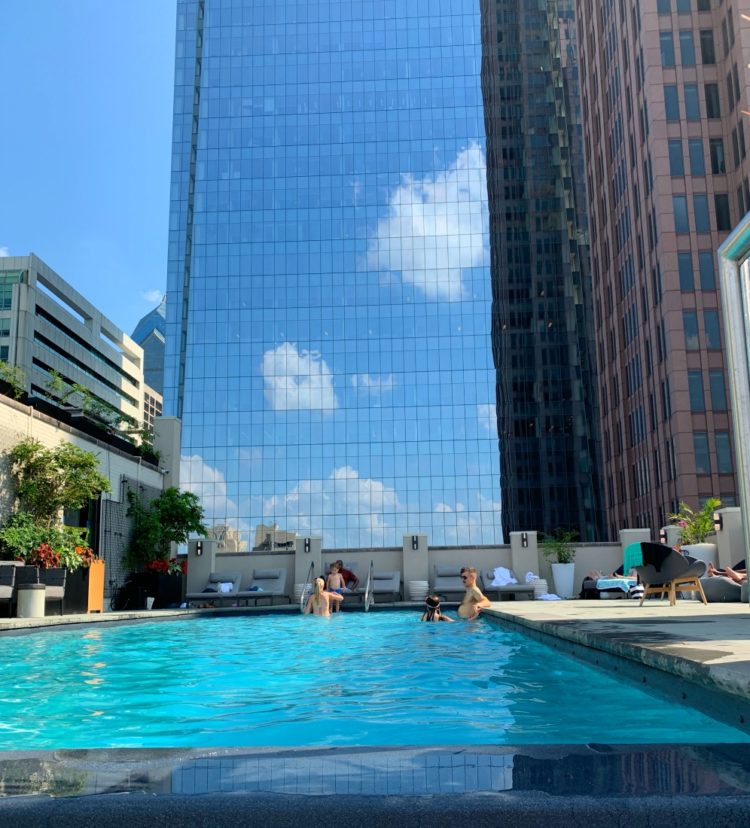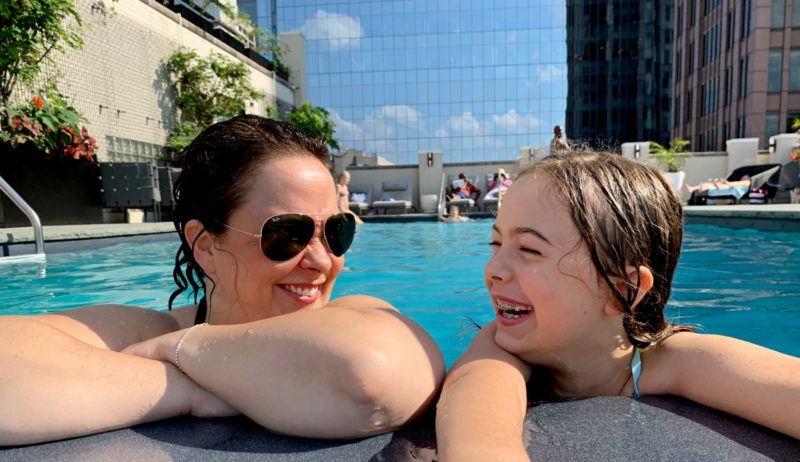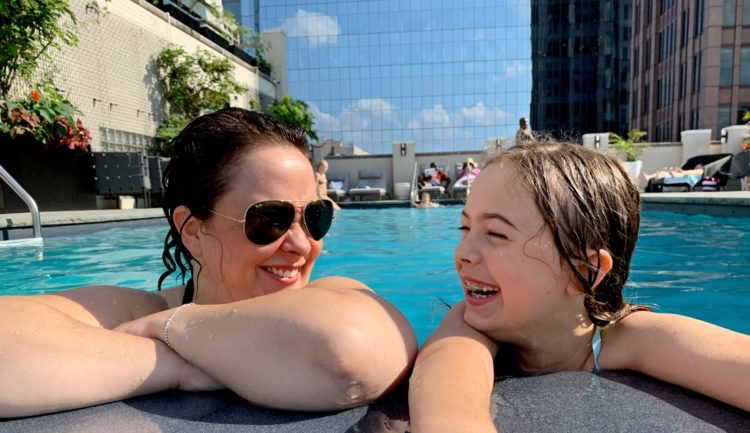 But that's the beauty of The Windsor Suites. We donned our swimsuits and headed to their rooftop pool. The Windsor Suites has a gorgeous infinity pool and patio with a spectacular view of the city. Few hotels have such a beautiful or large-sized pool area, I felt as though I was at a resort! It was the perfect way to decompress after dealing with the traffic on I-95.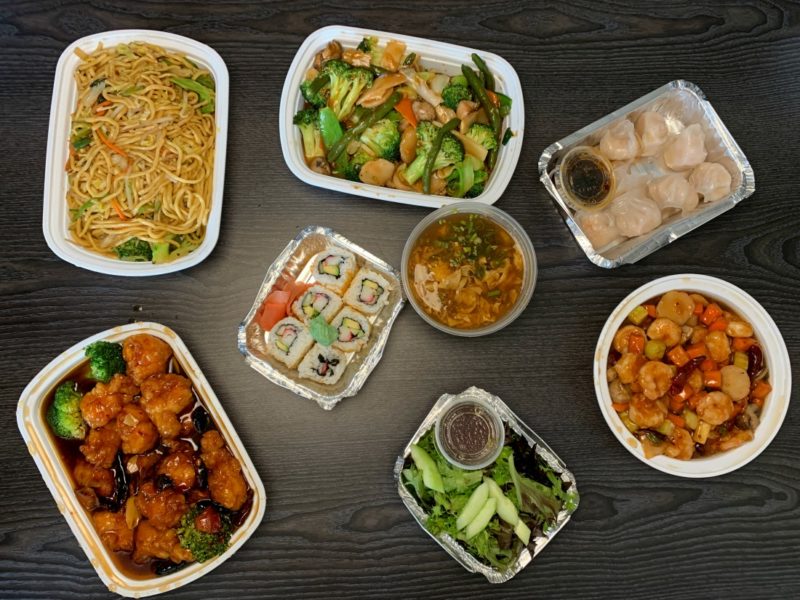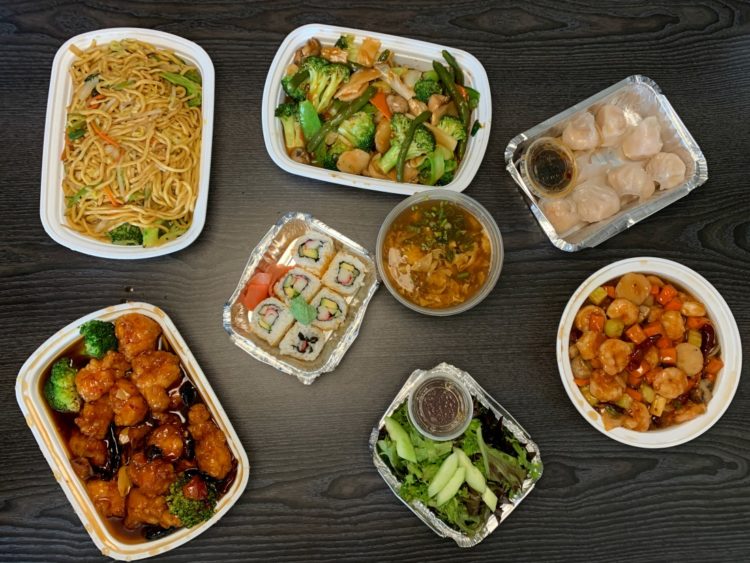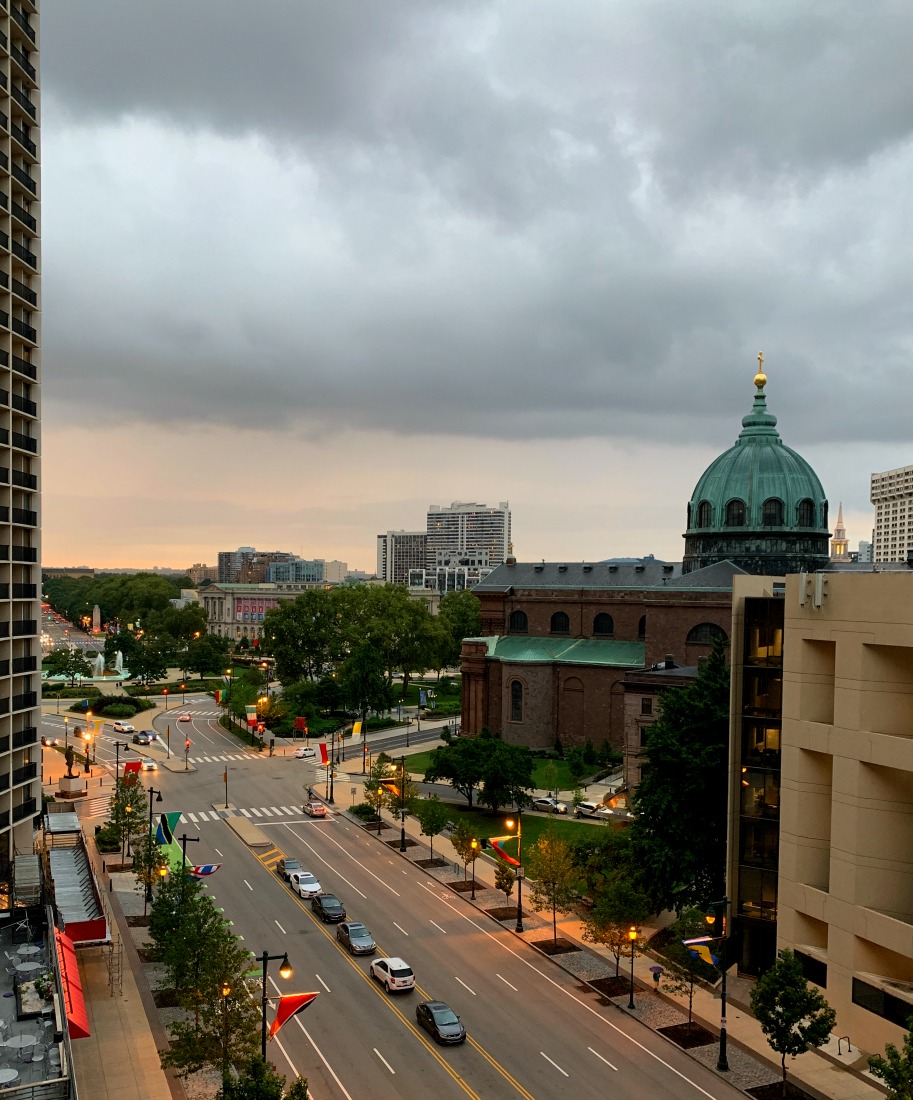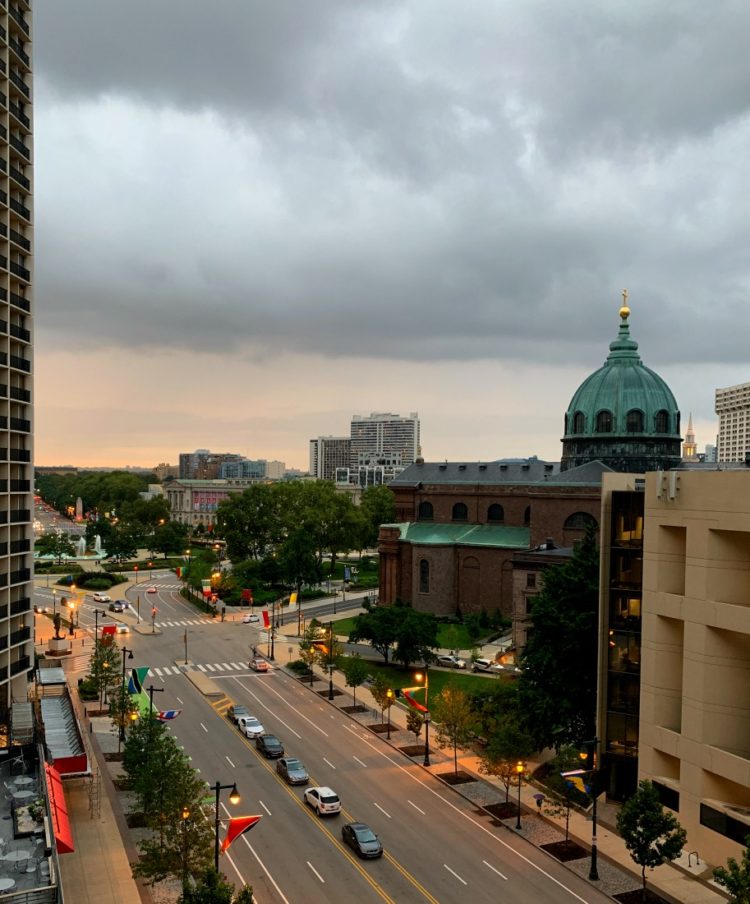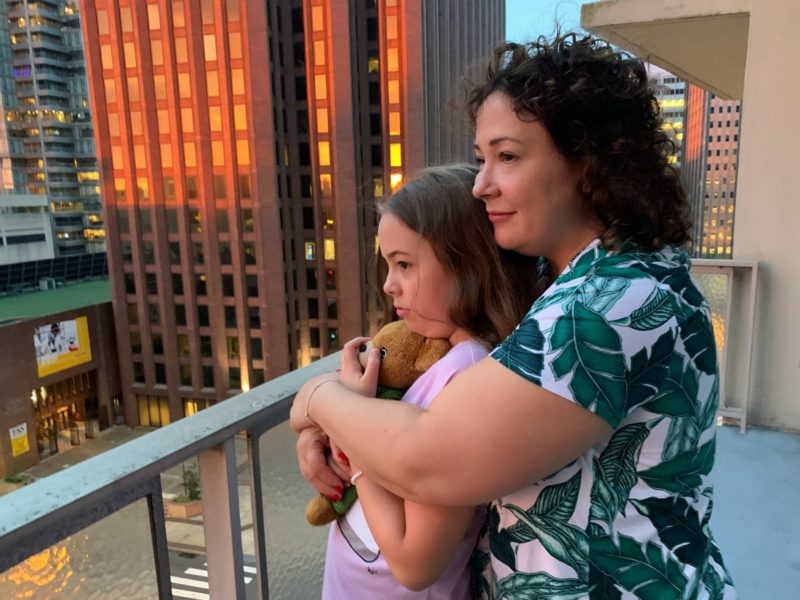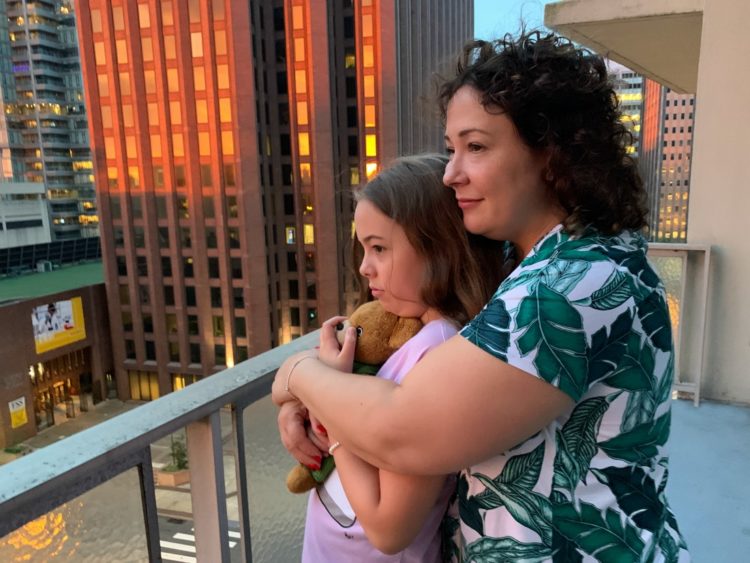 After, we showered, got in our pajamas, and ordered sushi and Chinese from Asia on the Parkway. This restaurant is of two (the other is Con Murphy's) connected to The Windsor Suites and delivers to your room. We pulled up a movie on Netflix which ended just in time to watch the sunset from our suite's balcony.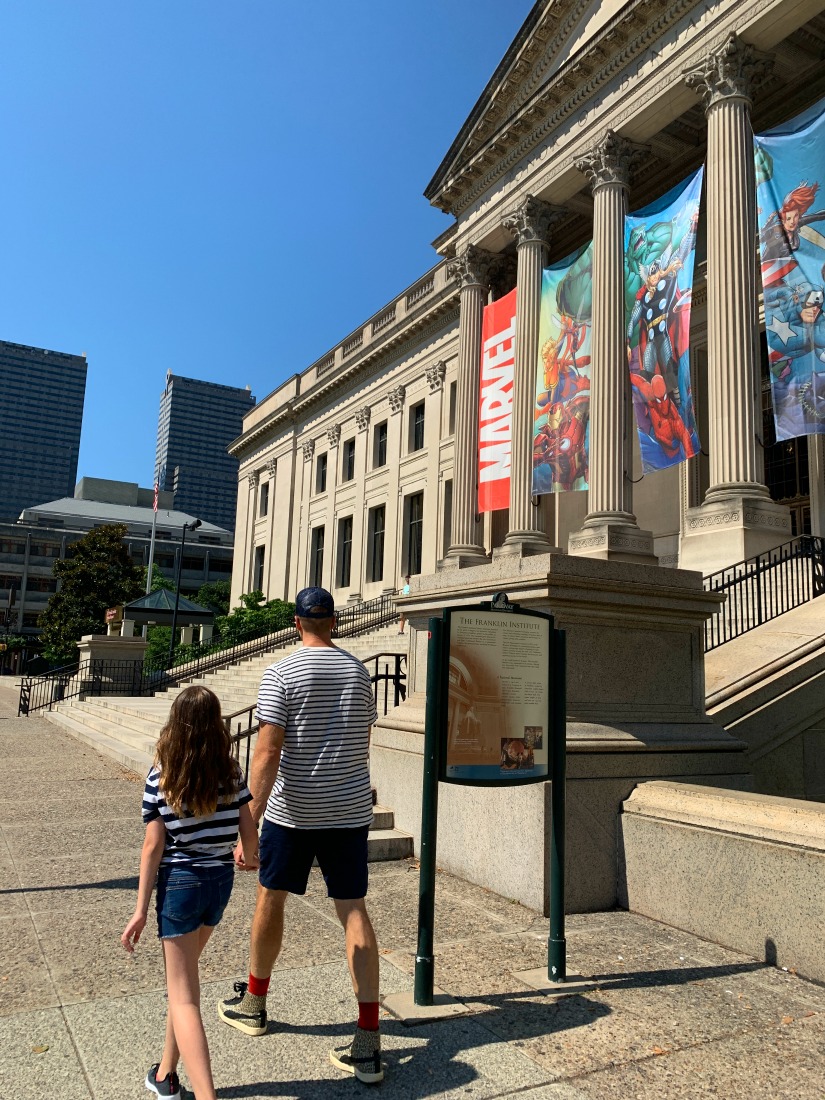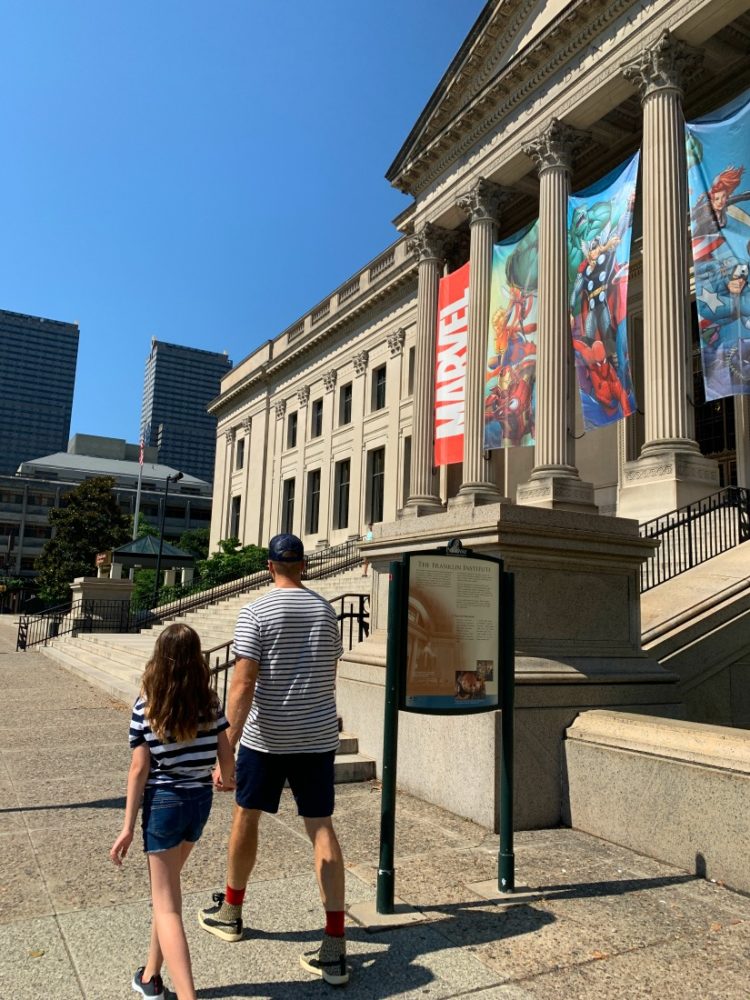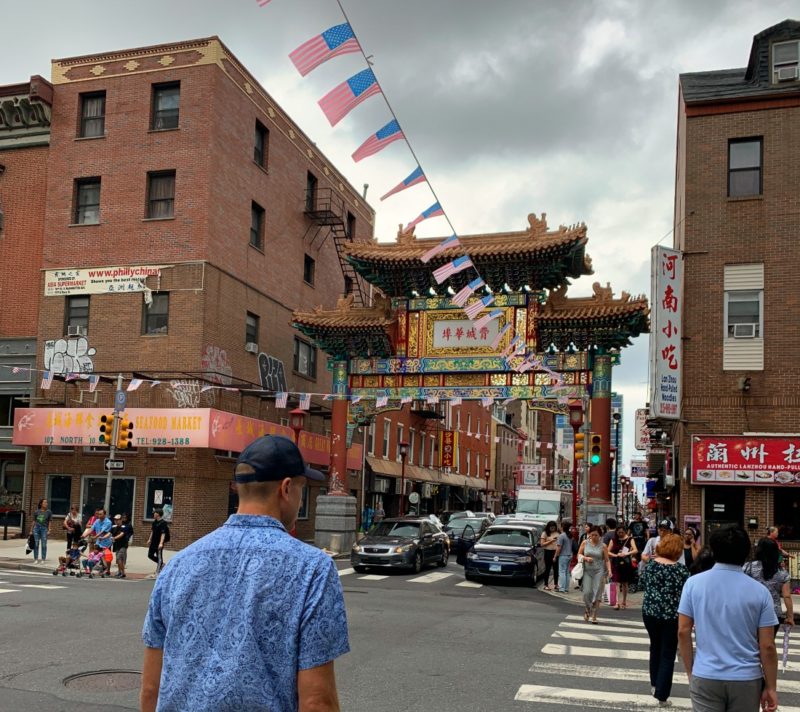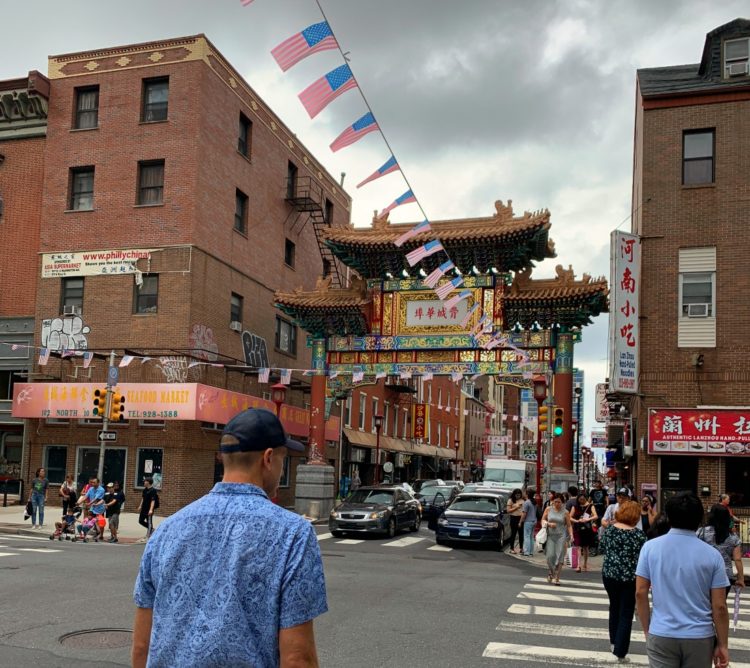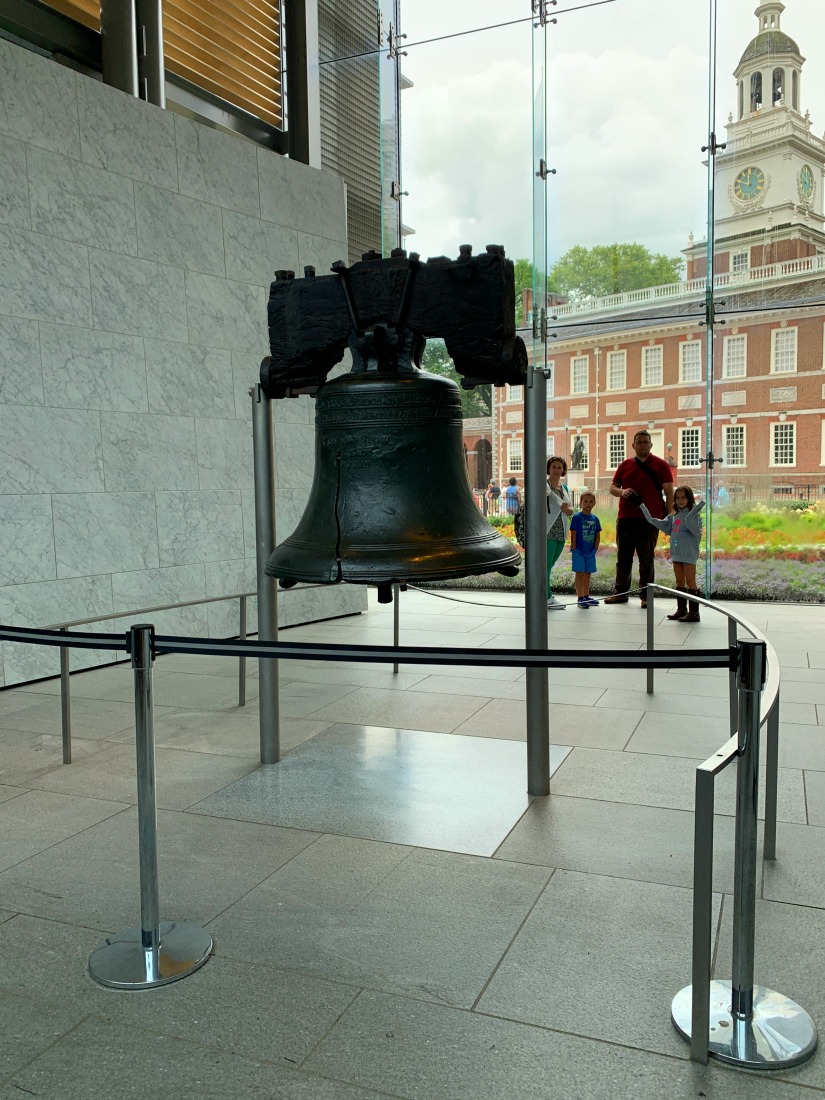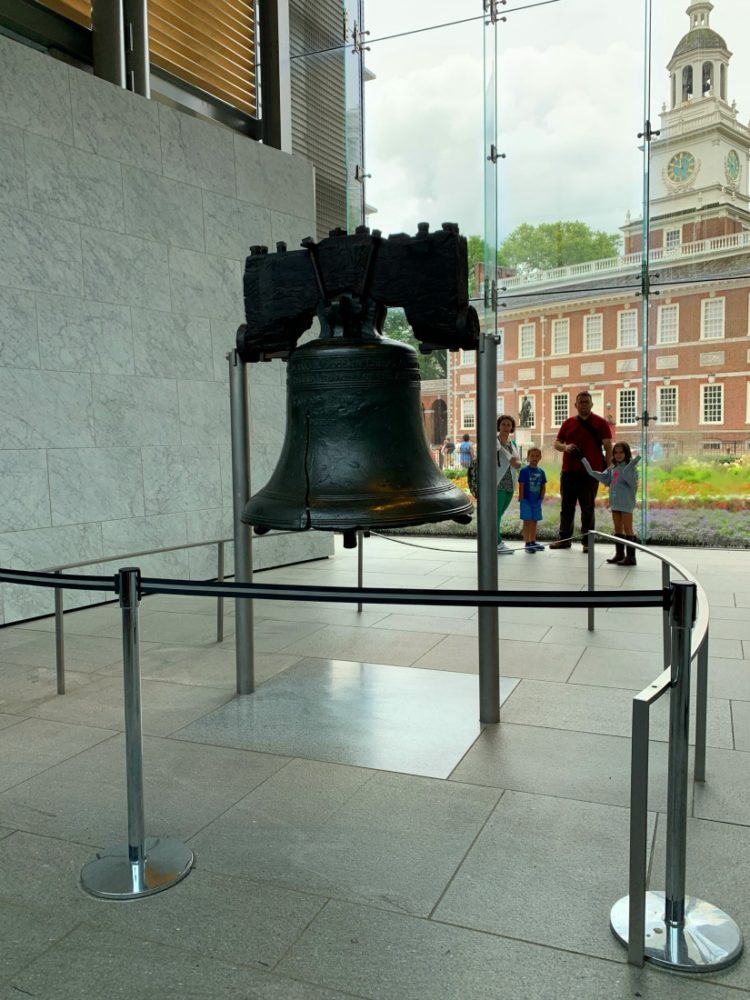 The next two days in Philadelphia we were proper tourists. We went to the Franklin Institute, saw the Liberty Bell, visited Reading Market Terminal, and walked many miles just enjoying the flavor of the city. If you leave The Windsor Suites and turn left, you have several attractions all within a comfortable walking distance:
As I mentioned, the hotel is right at Logan Square, which in itself a beautiful destination. Get your photo taken at the "AMOR" sculpture and walk around the fountain.
The Franklin Institute is a fantastic family-friendly museum that can be enjoyed for hours. They have different rates of tickets depending on what exhibits you want to enjoy. While we were there they had a Marvel exhibit which I heard was a must for any fan.
The Academy of Natural Sciences is across the street and a fantastic natural history museum. If you buy your tickets online, you save $2. They have a great dinosaurs exhibit, and even outside the building they have two animatronic dinosaurs that make for a good photo op!
The Barnes Foundation museum is also off Logan Square and rated one of the top places to visit in Philadelphia. Active-duty members of the military are free to enter between Armed Forces Day and Labor Day and you can again save $2 on your ticket by booking online.
Just one block up from the Barnes the Benjamin Franklin Parkway (which sounds like a major highway but is quite walkable) is the Rodin Museum with the statue "The Thinker." Admission is "pay what you wish" with the recommended amount for adults being $10 and the garden is free.
If you're comfortable walking a few more blocks up Benjamin Franklin Parkway, you reach The Philadelphia Museum of Art with the famous "Rocky Steps." If you plan on visiting here and the Ronin Museum, buy a ticket for this location as their general admission tickets give you access for two consecutive days to the main building, the Perelman Building, the Rodin Museum, and the historic house Cedar Grove. From experience, show up at opening to not have to stand in line for hours and if possible, visit on a weekday.
If you leave The Windsor Suites and turn right, you can delve into what makes Philadelphia Philly.
Just a block away is JFK Plaza, home of the iconic "LOVE" sculpture. There are often food trucks here and it can be a fun and wallet-friendly option for lunch.
Right behind it is Dillworth Park which is a hub of activity. Outdoor movies in the summer, ice skating in the winter, a splash fountain, and places to eat as well as City Hall which is a majestic building full of history.
Just two blocks beyond is Reading Terminal Market, another must-visit especially if you're hungry. One of America's oldest public markets, you can grab a bite to eat or shop for groceries to take back to your hotel room to make for dinner.
Five blocks beyond is where you hit History Central for Philadelphia. The Liberty Bell is free to visit, but expect to stand in line for a while. Around the same area are many historic buildings, and many options for historic walking tours.
In the evening, take an Uber or borrow a bike from Indego Bikeshare just a few steps from The Windsor Suites and head to Spruce Street Harbor Park, a free seasonal waterfront park on Penn's Landing. While you're there grab ice cream at Franklin Fountain.
This is only the tip of the iceberg of what you can experience in Philadelphia, with most of it within walking distance. And if there is a torrential downpour, as we experienced our second day in Philadelphia, it's even nicer to be in a suite where we could cook our own dinner and play a few rounds of Head's Up as a family.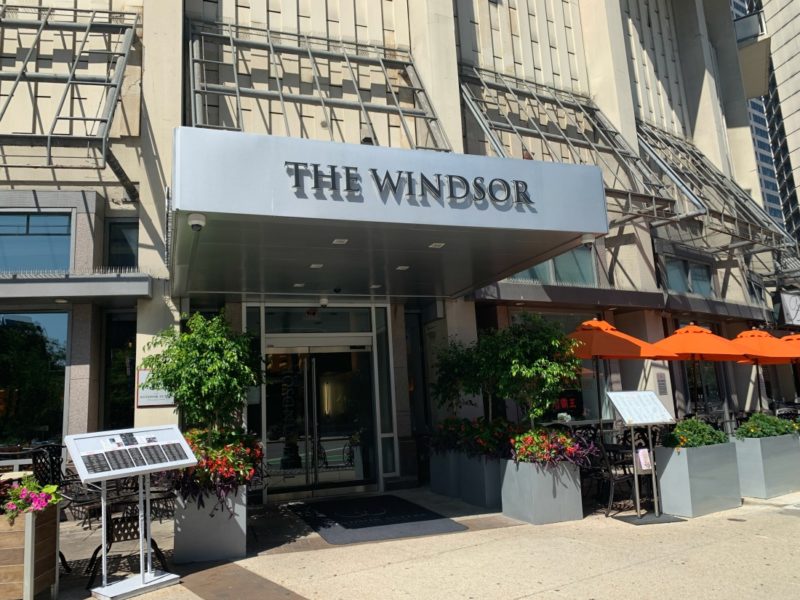 Three nights and two days in Philadelphia is not enough to experience this city. We plan to return soon as it is only a two-hour drive from Washington, DC. Thank you to The Windsor Suites for hosting us, we can't wait to come back to your city. And if you'd like to see what I wore while in Philadelphia, please visit my one week one bag travel capsule wardrobe!